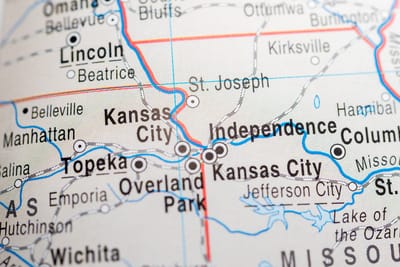 Personalized Placement Services for Lenexa, Kansas, Assisted Living Facilities & Senior Housing Services
Living Well believes that the transition to senior living should not be stressful for the family or the client. We do the work for you and help you navigate the maze of information in senior housing. We present you with the best senior care options available so you can be confident in your choice. With your loved ones health and safety in mind, Lenexa has many things to offer for senior care, making sure they live long and healthy lives.
---
Lenexa, Kansas has many clubs, groups and activities for seniors. There are book clubs, cooking clubs, sporting activities (the Kansas City Chiefs, Kansas City Royals and Sporting KC ) outdoor activity groups, and so much more. Along with these social groups, art and music festivals are frequent, including ballet, jazz, bands, theaters showcasing theatrical & musical performances, and many others to enjoy and participate in on a regular basis. Senior living in the Olathe area is never boring, with so many options available to the community, there is sure to be something to keep you or your loved one entertained, stimulated, and active on a daily basis. With senior living options like assisted living facilities, independent living, memory care communities and retirement homes, there are many ways your loved one can still feel involved with the community all while being taken care of. Most communities offer transportation to events and festivals, along with weekly trips for shopping, libraries, casinos and doctor and dental appointments. The communities have their own activities for the residents to be social and a physically fit on their campus. Olathe is a wonderful place to live with an abundance of parks that includes the Arboretum and Botanical Garden and the Deanna Rose Farmstead. Olathe has two of the most popular golf courses in the area, St. Andrew's Golf Club and Sykes/Lady Overland Park Golf Club. Matt Ross community center is the largest in the area.
Lenexa and the greater surrounding Kansas City area is great for all kinds of activities and programs for seniors. Kansas City is known for its barbecue, jazz heritage and fountains. Downtown, the American Jazz Museum shares a building with the Negro Leagues Baseball Museum in the historic 18th & Vine Jazz District. The Nelson-Atkins Museum of Art, with giant shuttlecocks out front, houses nearly 40,000 works of art, from ancient to contemporary collections.
Lenexa, Kansas Senior Living Placement Process:
Making an informed choice is paramount in finding the best living arrangement for you or your loved one. We always start by engaging the family and describing the placement process, either in person or with a phone call so that they know what to expect.
Personal interviewing you and your family is key in gathering information about location preferences, health needs, social interests and budget.
With this information, we research the best housing options that will meet your specific needs. Every client is unique and needs personalized options.
We then present the best options to you based on the needs of you or your loved one and help you come up with a plan to make an informed decision.
We help you narrow down the many options in senior living. We check for availability, pricing, schedule a visit and personally accompany you on the tours.
Through the entire process, we educate you and guide you through the process to make sure you are fully confident and comfortable with your decision.
Lenexa KS Senior Housing Options
Click to learn more about the various placement options we offer:
About:
Living Well is committed to offering an unbiased, free, personalized placement service for senior living, retirement homes, memory care communities, assisted living facilities and more in Lenexa , Kansas. Our focus is on providing high quality service and sharing the best options for senior housing based on your loved one's unique needs and characteristics.
Click here
to meet meet our Lenexa KS senior living placement team, or
contact us
to get the placement process started!