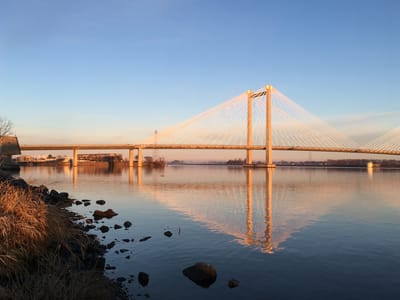 Personalized Senior Housing Placement Services for Tri-Cities Assisted Living Facilities & More
Living Well believes that the transition to senior living should not be stressful for the family or the client. We do the work for you and help you navigate the maze of information in senior housing. We present you with the best senior care options available so you can be confident in your choice.
---
Tri-Cities, Washington has many clubs, groups and activities for seniors. There are book clubs, cooking clubs, sports activities, outdoor activity group, and so much more. Along with these social groups, art and music festivals are frequent, including ballet, bluegrass, bands, drama and many others to enjoy and participate in on a regular basis. Tri-Cities, WA has museums, outdoor walking paths and breweries to tour. Senior living in the Tri-Cities is never boring, with so many options available to the community, there is sure to be something to keep you or your loved one entertained, stimulated, and active on a daily basis. With senior living options like assisted living facilities, independent living, memory care facilities,nursing homes, , , and retirement homes, there are many ways your loved one can still feel involved with the community all while being taken care of.. Most communities offer transportation to town for events and festivals, along with weekly trips for shopping libraries casinos and doctor and dental appointments. he communities have their own activities for the residents to be social and a physically fit on their campus. The Tri-Cities is a wonderful place to live and any senior would be more than happy to spend their time here.
Tri-Cities WA Senior Living Placement Process:
Education is key in making this decision. We always start by educating the family on the placement process, either with an in person meeting or a phone call so that they know what to expect.
Personal interviews are key in gathering information about location preferences, health needs, social interests and budget.
With this information, we research the best housing options that will meet the specific needs. Every client is unique and needs personalized options.
We then present the best options to you based on the needs of you or your loved one and help you come up with a plan to make an informed decision.
We help you narrow down the many options in senior living. We check for availability, pricing, schedule a visit and personally accompany you on the tours.
Through the entire process, we educate you and guide you through the process to make sure you are fully confident and comfortable with your decision.
Tri-Cities, WA Senior Housing Options
Click to learn more about the various placement options we offer:
About:
Living Well is committed to offering an unbiased, free, personalized placement service for senior living, retirement homes, nursing homes, memory care facilities, assisted living facilities and more in the Tri-Cities, Washington. Our focus is on providing high quality service and sharing the best options for senior housing based on your loved one's unique needs and characteristics.
Click here
to meet meet our Tri-Cities, WA senior living placement team, or
contact us
to get the placement process started!